Which base layer is right for you?
As the layer closest to your skin, your base layers should fit you like a glove and move with you – whether you're hitting the slopes or lounging fireside. Seamless, technical, versatile: we have something for every kind of Halfdayer. We create everything from sustainable and recycled materials, and are committed to finding the perfect fit for YOU.
SHOP BASE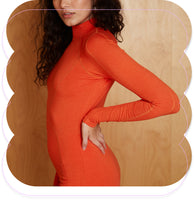 Synthetic vs. Wool
The material and design of our base layers are inspired by your activity. Our Merino Wool-Bamboo blend is naturally insulating, odor resistant, and moisture wicking for active snow sport activity, and to keep you warm at altitude, while our Seamless Layers use a synthetic recycled Nylon to give you a tight fit and provide compression for all-season activity.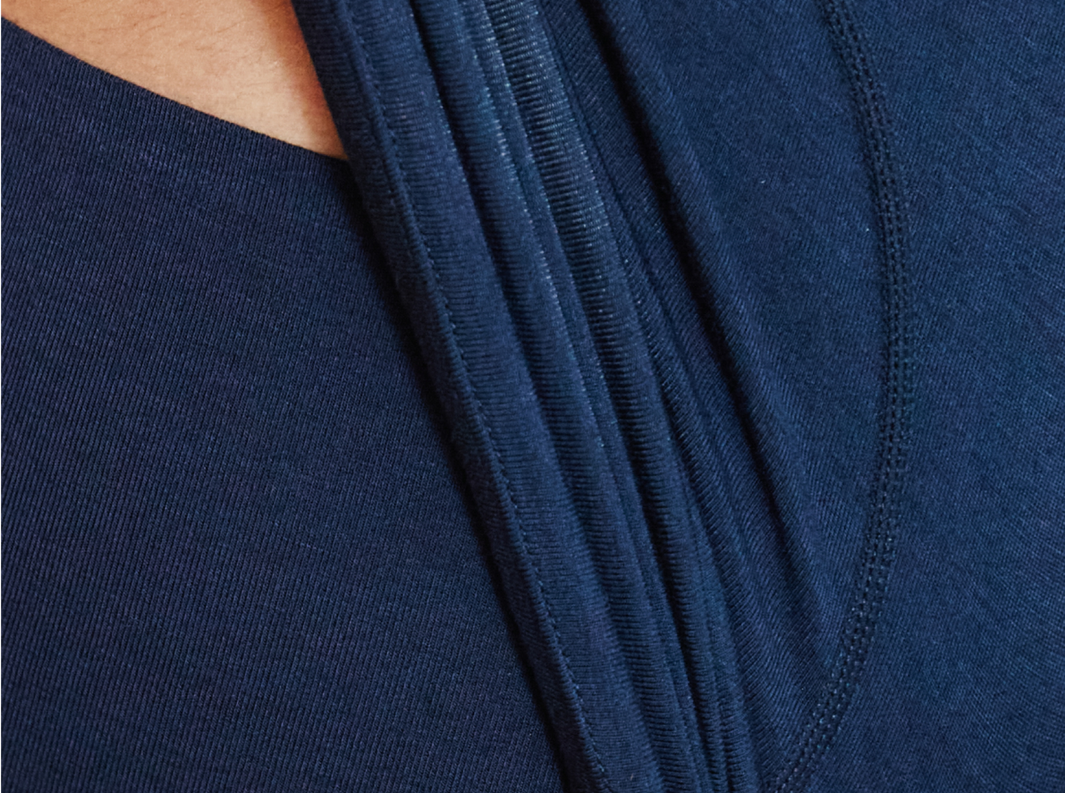 Merino-Bamboo Base Layers
High altitudes call for cozy knits. Your winter wool layers should keep up with every turn, flight, and hike. The Merino Wool Faye Top and Hallie Legging were designed with your body in mind – thermo-regulating, odor-resistant, and fast drying. Best of all? Ultra-luxe and soft for lounging.
SHOP MERINO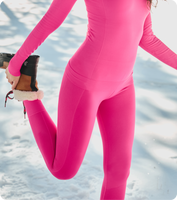 Seamless Base Layers
All-activity outdoor layers to wear underneath your ski wear or for hiking, running, and adventuring. Our compressive, seamless Johnson Top and Sophia Legging are designed with breathable technology that hugs you all in all the right places.
SHOP SEAMLESS
Halfdays in the wild